Syd the Kyd of Odd Future
So I wrote about Syd the Kyd this for hip-hop gossip site TaleTela. And oooh, she did not hold back. Alicia Keys, Missy Elliot and Queen Latifah? All lesbians, if we're to believe the only gay, female member of Odd Future, aka Odd Future Wolf Gang Kill Em All.
I believe her direct quote was:
"There's Alicia Keys, who's married to Swizz Beatz - we know that s--- ain't real. You got Queen Latifah kissing Common in movies. Missy Elliott saying she don't wanna hang with bitches. You know she loves her some bitches."
'You know she loves her some bitches'. Hahahahaha. Ok, let's break this down. Queen Latifah is gay, and openly enough for it to be a pretty poorly kept secret. Here she is on a yacht with her ex-girlfriend Jeanette Jenkins (who she previously said was her 'personal trainer' - come on now, you aint getting any skinnier)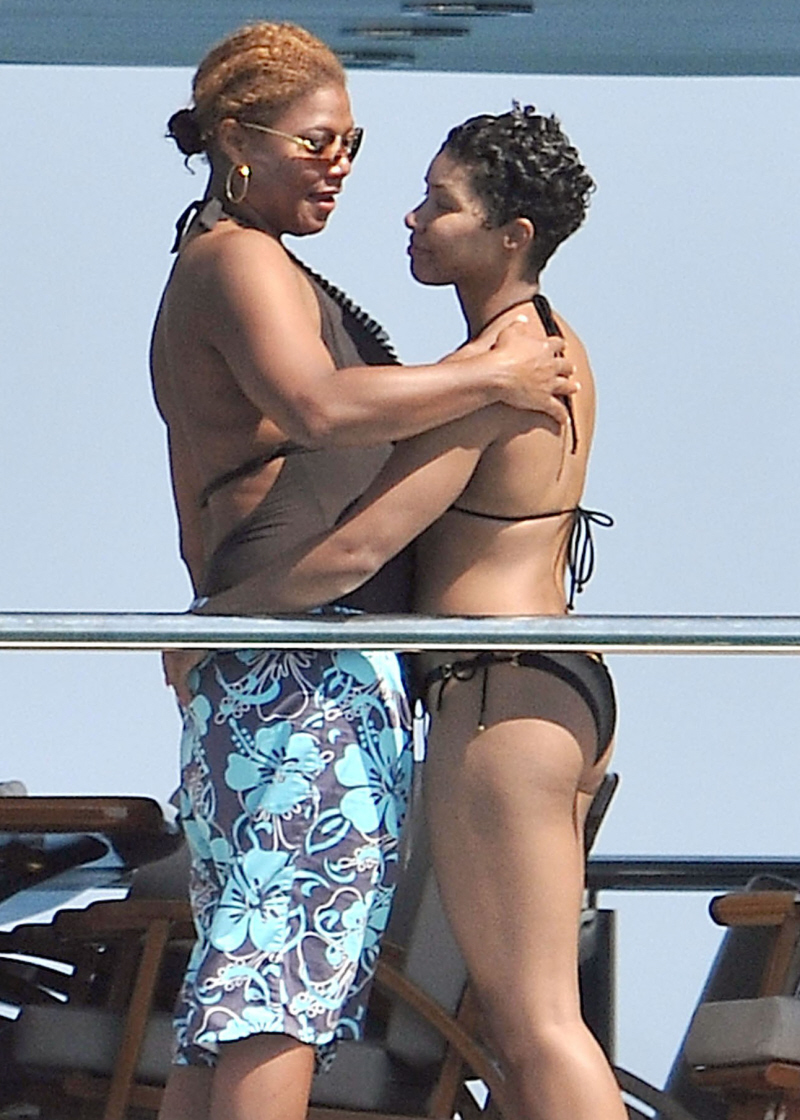 Queen Latifah being gay
Missy Elliot has always raised eyebrows, but at first I though it was idle gossip about a lady that was pretty much a boss man. LOVE her. But then 'The Road to Stardom' came on and there she was giving private advice to the show's eventual winner, Jessica Betts, who was openly lesbian.
And then we have Alicia Keys, who is married to producer Swiss Beatz and has a child with him. Really?!
Alicia Keys and Swiss Beatz
Yeah, I don't think so. Quick callout to all the closeted gays in hip hop: COME OUT. We love your music, not your sexual preferences.